COMPANY VISION & MISSION
Along with a vision to become one of the most preferred business partners and trusted strategic suppliers of plastic products and plastic packaging in Southeast Asia, the company is strongly committed to the manufacture of superior quality plastic products and hygienic plastic packaging through the state-of-the-art design process, meticulous manufacturing process, rigourous quality control process, impressive customer services and effective logistics in order to reach the highest level of customer satisfaction.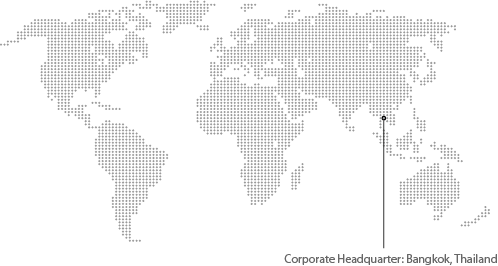 COMPANY CORE COMPETENCY
Our core competency is the design and manufacture of PET bottles, jars and containers used to package water, soft drinks, juice, sause, oil and many liquid-state products and semi-liquid-state products. With various models of PET stretch blow-molding machines imported from Japan and Germany for PET bottle production, the company can serve a wide range of customer requirements. Since most of our business partners are prominent players in Thai's beverage, oil and juice market, we strongly commit to the continuous improvement of end-to-end processes from manufacturing to business management in order to be their most preferred strategic supplier and trusted business partner.
COMPANY CORE VALUES
Compliance with Industrial Quality Standards

Every product must follow the meticulous manufacturing processs to meet the defined industrial quality measures

Care of Safety and Hygiene

Every product must go through the rigourous quality control process to assure its safety and hygiene.

Impression on Product Design and Customer Service

Every product is customized with the state-of-the-art design process to satisfy the required specifications for the highest level of customer satisfaction.

Promise on Punctual Delivery

Every product is delivered at the specified time to ensure the competitive advantage of our business partners.